How to Qualify a Lead with Lead Scoring and Why Should I Do It?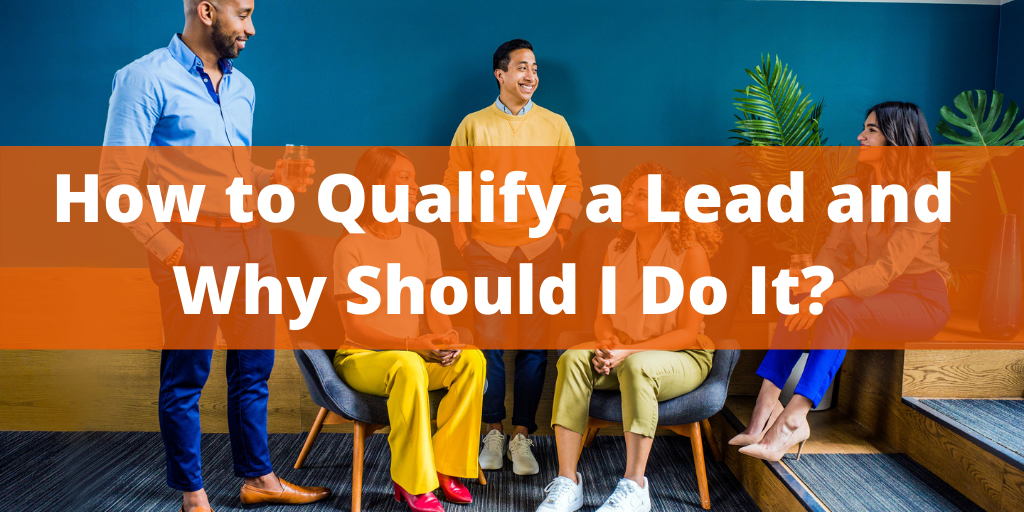 You never want to waste your time trying to get someone to buy your product if they're not interested. That's why leads, or people who have shown interest in your company and services, are crucial to your sales and success.
How do you generate leads in the first place? Some great marketing content offers can do just that. To learn more about the kind of content offers that can drive your lead generation check out our previous blog: "Drive Lead Generation with Content Offers."
Now that someone has shown interest, you need to qualify that lead to understand the likelihood of successfully closing that sale. Qualifying a lead will tell you where that person is on their buyer's journey. HubSpot describes the buyer's journey as "the process buyers go through to become aware of, consider and evaluate, and decide to purchase a new product or service."
The stage a person is on their buyer's journey will determine if they are ready to be sold a product or service by your sales team. The three stages are awareness, consideration, and decision. Awareness stage is for someone who has just started exploring a topic to solve a problem or to discover something new. Consideration stage is for someone who clearly has something they need and is actively searching for an answer. Lastly, the decision stage is for someone who has found their answer and is ready to make a final decision.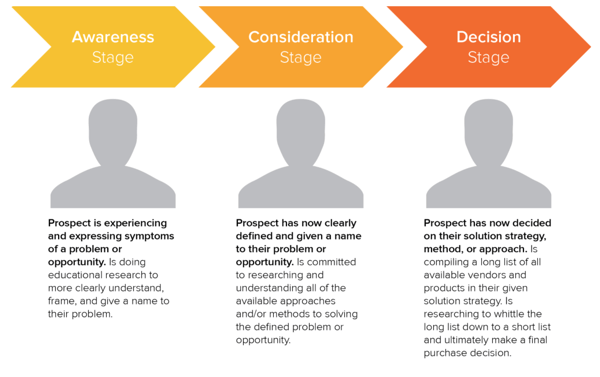 If you don't qualify your leads then your business could be wasting time and money on people who will never make a purchase.
Determining a Lead's Level of Interest
You want to understand how interested the lead is in purchasing your products or services, so you know when they are ready to be contacted by your sales department. By gauging a lead's level of engagement with the material you have made available can provide a strong indication of where the lead is along their buyer's journey.
How can you measure engagement? By using the proper marketing software just about any type of content you put out can be measured. Each type of content has its own list of metrics, but here are a small sample of the types of content you can measure prospect engagement with:
Website page visits
Completed website forms
Marketing email
Social media
Digital ads
Sales emails
Videos
Sales collateral
Content offers (lead magnets)
Measuring the engagement for each of these can you give you valuable insight, but when you combine the engagement among all of your content you can truly paint a picture of how engaged the prospect really is.
Scoring your Leads
So, can you just give your sales team a list of contacts that are a yes or no to being qualified leads? It's actually not that black and white. The best method is to rank your lead's engagement level using a scale based on certain characteristics that your marketing and sales team have agreed upon. This is when you learn if a lead is just in the early stages of their buyer's journey or if they are ready to be a customer.
Engagement characteristics
Every business will be different on how they go about scoring their leads but here are eight engagement characteristic models you could use:
Demographic information — what is your ideal customer? Do they need to live in a specific area? Be a certain age?
Industry information — what type of industry is your target?
Website behavior — how often has a contact interacted with your site, are they frequently visiting key pages?
Advertising engagement — how often does someone need to interact with your various ads?
Content offers — are they downloading specific, relevant content? Are they opening, sharing, or clicking the links within that downloadable content?
Email engagement — do they need to be subscribed to your email and open a certain number of them?
Social engagement — should they follow your social accounts? Interact with them?
Spam detection — shown signs of being spam when filling out forms?
Lead Scoring Methods
Once you have a way you want to rank your leads, you are ready to score your leads. There are three ways you can score your leads according to HupSpot's "Lead Scoring 101:"
Manual Lead Scoring (the most basic and a good place to start)
Calculate the lead-to-customer conversion rate of all your leads — this will be your benchmark
Create a list of characteristics for what makes someone rank higher on your lead scoring scale
Calculate the individual close rates of each of those characteristics
Compare the close rates of each characteristic with your overall close rate and assign point values accordingly
Logistic Regression Lead Scoring (advanced)
Uses a data mining technique for a more holistic approach of all the customer's characteristics
Create a formula in Excel that will indicate the probability of making a sale with a certain lead

Here is helpful resource

for creating this type of lead scoring
Predictive Lead Scoring
Remember, your scoring is never set. It should constantly be tweaked and reevaluated as your team figures out what characteristics really lead to future customers. Also, people's score could change over time!
Lead scoring can be a bit of an effort. However using a robust marketing automation system, like HubSpot, can make lead scoring nearly effortless. Marketing automation systems can constantly be listening out for all of these engagement signals and awarding or removing points for various engagement triggers.
When a prospect has reached a certain threshold engagement score the lead can automatically be presented to the salesperson. The salesperson now has a huge advantage, as they have a full report of all the various content the prospect has engaged with.
Or, because many studies have shown that contacting prospects at the height of their engagement leads to more sales. Your marketing automation platform can notify your salespeople when certain prospects are highly engaged and schedule immediate calls to them.
---
Qualifying your leads to determine where they are on their buyers journey will save your business time and will lead to an improved sales process and more sales. You don't want to focus on people who aren't interested in your company and qualifying leads can help you weed those people out of your team's focus so your sales team can focus on the right contacts.
Need help with lead scoring or making sure all your website, marketing content, and sales content are all measurable? Or, need a robust CRM or marketing automation platform? Contact CycleWerx today.