Digital Marketing, Sales Enablement, and HubSpot Solutions
for
B2B Software and Information Technology companies
We leverage the right technologies and strategies to grow your sales and increase your brand's reach.
HubSpot Solution Partner
Using the right tool for the job can make your marketing efforts easier, more effective, and more efficient. CycleWerx Marketing has teamed up with HubSpot, the industry leader in CRM and marketing automation software, to improve your sales, marketing, service, and CMS efforts.
Digital Marketing Services

Marketing Consulting Services
Identifying your marketing needs and determining the best way to solve them — discovery meetings, strategic marketing plans, and on to execution.

Marketing Action Plans (MAP)
Well thought through strategic plans and processes to help you reach your marketing goals timely and efficiently.

Email Marketing
From ideation to execution and every stage in between. Creating one-off or ongoing email marketing campaigns, and providing detailed reporting.

Content Marketing
From creating your content strategy to your content communication calendars to writing your content and all the steps in-between.

Social Media Marketing
Determining your social media strategy, how it integrates with your marketing campaigns, creating a social media calendar and establishing a posting cadence on brand.

Marketing Technology
Marketing automation platforms, Customer Relationship Management (CRM), other marketing technologies — platform recommendations, implementations, optimization, training services.

Marketing Campaigns
Can help you meet every aspect of your marketing campaigns from strategy to execution across a wide variety of channels.

Lead Generation & Nurturing
Establishing automated processes to capture and nurture your prospective clients and to get them in front of your sales team at point of interest.

Analytics & Reporting
Establishing analytics and reporting processes and cadences to determine your success in reaching your clients through your current campaigns.

Sales Collateral
The media your sales team needs to be successful including product data sheets, presentations, price guides, white papers, and more.
Outsourced Marketing Department
Whether complementing your existing marketing department or complete outsourcing of your department to us, we have you covered.

SEO & SEM
Search Engine Optimization to help your site rank higher in search results and promoting your website via Search Engine Marketing.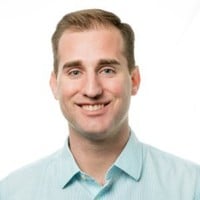 "Scott is a highly talented marketing leader with a proven ability to make an organizational impact through product marketing, technology implementation and operations management. At HousingWire, Scott successfully lead initiatives to improve user experience, support new business development and maximize client success."
Clayton Collins, CEO, HousingWire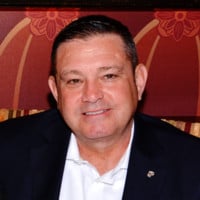 "I greatly appreciated Scott's ability to deliver complex and highly effective marketing campaigns that built company awareness and generated leads. Regardless of the timeline he always found a way to get the project done on time and on budget. He is detail driven, open-minded and highly creative in his approach to marketing campaigns. It was a pleasure working with Scott!"
Mike Graziano, VP Business Development, Imc²
"Scott has a solid understanding of the activities required to bring a company's organic search position to the top of Google's results. He has strong skills in web analytics, web design, and understands the steps required to make a company's on-line presence easily visible to its target customers."
Kevin Beatty, VP Marketing, BlackBerry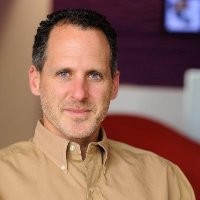 "I had a chance to work directly with Scott, as he headed marketing for one of our key business divisions, Enversa. Scott managed a huge number of marketing initiatives for Enversa and ensured that they all got done well and on time. It was a pleasure working with Scott!"
Doug Levy, CEO, Imc²