5 Reasons Why You Should Be Using HubSpot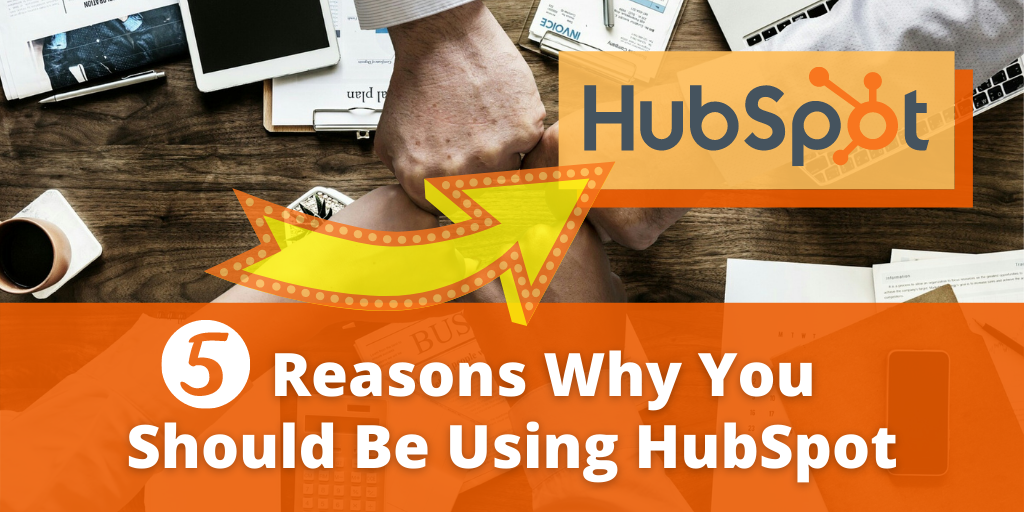 HubSpot is a leading CRM, marketing automation, services, and CMS platform designed to help businesses of all sizes, and in all stages of growth improve their sales, lead generation efforts, and customer experience.
Let's examine why your business should be using HubSpot, and why CycleWerx Marketing has chosen it as their CRM and Marketing Automation platform of choice.
Why Should Your Businesses Use HubSpot?
For an in-depth look at what the HubSpot platform does, I advise you to head to HubSpot to check it out. I have used and implemented many different CRM platforms and marketing automation platforms. By far HubSpot is the most powerful, while still being the most straight-forward to use as a digital marketer.
These are five key reasons I recommend HubSpot:
Single portal solution
HubSpot solution to fit your business needs
CRM & Sales Hub — Contacts, deals, automation
Marketing Automation — Email, content marketing, social media, ads, workflows
WordPress Integration or HubSpot CMS
1. Single Portal Solution
Unlike other leading competitors, HubSpot has not been cobbled together over the years by acquisition. The HubSpot platform has been built from the ground up for all sections to work and integrate with each other seamlessly.
HubSpot is built on a powerful CRM platform and a centralized portal, all powered by the same database, so everyone in your organization — Marketing, Sales, Service, and Operations — is working off the same system of record. This allows for a smoother handoff between teams and results in a more delightful experience for your customers.
From a single portal you can easily manage all your sales communication and processes, marketing automation, email, social media, content marketing, ads, reporting, and more.
2. HubSpot Solution to Fit Your Business Needs
Every business has unique needs and are at different growth stages. That is why HubSpot offers a variety of programs to fit businesses at each stage of growth. CycleWerx can help place you into the correct HubSpot program(s) for your specific business, and we provide implementation services, and onboarding to get you maximizing your ROI quickly at every level.
| | | | | |
| --- | --- | --- | --- | --- |
| HubSpot | Sales Hub | Marketing Hub | Service Hub | CMS |
| Starter | An essential sales CRM that gives small teams the tools they need to shorten sales cycles and improve close rates. | For marketing generalists, often operating on small teams with a need to "do it all" on a limited budget. | Easy to use help desk for small teams. | |
| Pro | A comprehensive sales CRM that gives growing teams the tools to automate and scale their sales process. | For larger or more sophisticated marketing teams that want to orchestrate and automate multi-channel campaigns and customize their approach. | Advanced tools for growing teams with specialized roles and needs. | For fast-growing companies who are tired of being held back by clunky content systems that require heavy maintenance and make it difficult for marketers to get their work done. |
| Enterprise | HubSpot's most powerful sales CRM that gives advanced teams more control and flexibility. | Advanced power and technology for large enterprise-sized marketing teams or companies that need enterprise-level marketing offerings. | Powerful tools for advanced service organizations to customize and scale. | Provides scaling organizations the opportunity to build powerful web app experiences and provides more governance over a growing team. |
3. CRM & Sales Hub — Contacts, Deals, Automation
HubSpot's CRM paired with Sales Hub is much more than just contact management. It helps you sort and segment your customer base. And it is built to help your sales team grow your business with tools for your sales managers to keep sales on track:
Email templates

Email tracking & notifications

Prospect and deal tracking

Document management and tracking

Call tracking and recording

Meeting scheduling

Sales email sequences

Sales process automation

Live chat

Sales management playbooks

Quotes

Sales analytics and reporting
4. Marketing Automation — Email, Content Marketing, Social Media, Ads, Workflows
I have been a digital marketer for a very long time, and I am calling HubSpot the King of Marketing Automation platforms. One platform that has all I need to use in a centralized package:
Email automation

Marketing workflows

Landing pages

Ad management

Social media scheduling

Built-in campaign reporting

Content marketing

Built-in blogging platform

Marketing project management

Call to Action builder

Forms
5. WordPress Integration or HubSpot CMS
Kinsta recently reported that WordPress has a 60.8% market share in the CMS market and powers 14. 7% of the world's top websites. It's no surprise then that HubSpot offers seamless WordPress integration. This allows HubSpot forms on WordPress pages to deliver contacts directly to the HubSpot CRM. Live chat and chatbots can be quickly implemented, along with popups, and detailed analytics.
Looking to move off WordPress to a content management system built from the ground up for marketers? HubSpot CMS is a powerful CMS that can be accessed from one single portal and has deep and powerful integration with the rest of the HubSpot platform. Once set up, it is designed so that a digital marketer can easily manage all aspects of your CMS and update site content on the fly.
CycleWerx Chooses HubSpot
It should come as no surprise then that CycleWerx has aligned itself with HubSpot, an industry leader in CRM and marketing automations.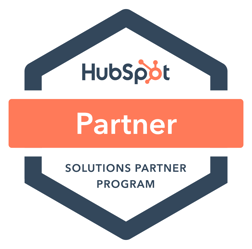 We encourage our clients to use HubSpot as it allows us to manage your CRM, processes, lead generation efforts, and other marketing efforts remotely from a centralized portal.
We believe in the benefits of the HubSpot platform so much that we have made the commitment and put in the work to become a HubSpot Certified Solution Partner.
In addition to supporting HubSpot CRM and Marketing Automation, CycleWerx is also skilled at implementing and migrating HubSpot CMS (Content Management System) and providing seamless WordPress and HubSpot integrations.
CycleWerx Marketing's HubSpot Partner Services include:
HubSpot Onboarding services — customized to meet your specific business's needs.
Starting Line Package — a technology setup and onboarding program designed to get your company up and running on HubSpot and/or additional sales and marketing technology platforms quickly.
---
I've shared my reasons your business should consider using HubSpot, and why CycleWerx chose HubSpot.
Curious how HubSpot can help your company grow? Contact CycleWerx to discuss your business needs or to arrange a demo.