Speaking & Webinar Presentations
Experienced in-person speaker and webinar presenter. During this pandemic I am mainly focused on providing webinars. I focus on bringing value and useful information — not trying to sell you.
Can speak on a variety of digital marketing topics or motivational speeches. If your group needs a speaker or an exciting webinar presentation let me know. The topics below are just samples.
Digital Marketing Tools & Tactics to Grow Your Business
Whether you are a struggling startup, a mid-sized business, or somewhere in between there are digital marketing tools and tactics that can help you increase your reach, traffic, sales, and revenue.
You'll walk away learning about free digital marketing tools you should be taking advantage of, tactics that you can employ now to guide you and improve your efforts, and ways that make the most of your limited marketing resources.
Buying and Successfully Implementing Marketing Technology
Marketing technology is evolving at a blistering speed. How do you select the right technology you need, migrate from your old platform to your new platform, get your new platform implemented correctly, get your team to adopt it, and get the results from your new platform that you purchased it for in the first place?
Learn tips, tricks, and industry insight from a speaker who has managed countless marketing technology implementations and dealt with the struggles, challenges, and successes.
TechFW's TechNest Webinar: Digital Marketing Tactics to Grow Your Business
Metroport Chamber Webinar: Digital Marketing Tactics to Grow Your Business
Recent Presentation Reviews
Scotty brought great energy to his presentation! He shared a lot of free marketing tools and examples of how to apply the tools to marketing activities.
Val Lewis
As the developer of a new B2B software program I was entering an area totally new to me. I have looked at individual marketing channels but Scotty was the first person who brought them all together. I expect that his recommendations will save me unnecessary spending and give me insights into how to use the different digital channels.
Andrew Chalk
Scotty, I enjoyed your digital marketing presentation with TechNest because it was very engaging and concise. I gained a lot of knowledge about efficient marketing that I did not know before. I will definitely stay connected. Thank you for your time.
Tony Zubieta
Scotty provided us good insight into the marketing techniques (traditional and digital). His session yesterday at TechFW was extremely useful. I highly encourage you to watch the recording or reach out to him to attend a future session. I wish I had attended 9 months ago when I founded my organization. He is extremely approachable and provides the best recommendations/answers for your questions. I would highly recommend Scotty as your marketing consultant.
Ramesh Krishnamurthy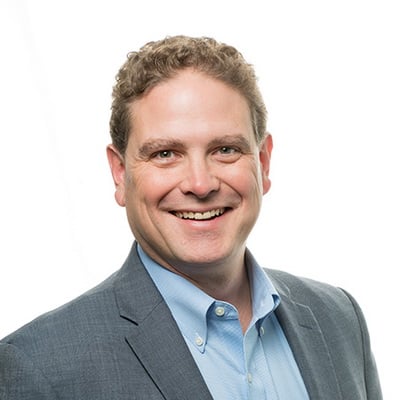 Scotty Smith — CEO & Marketing Consultant
Bio
Scotty Smith runs CycleWerx Marketing, a digital marketing agency focused on helping software and technology firms Implement digital marketing strategies, processes, and technologies that drive traffic and increase sales.
With 20+ years of B2B client-side marketing, Scotty has grown numerous marketing departments from startup to a full-staff for small- to mid-size companies. He's overseen many marketing technology implementations and migrations, managed over 1,000 email campaigns, and orchestrated several global software product launches.
Accreditations & Education
Toastmasters — VP PR, Keller Communicators
HubSpot Inbound Certification
HubSpot Inbound Marketing Certification
HubSpot Email Marketing Certification
HubSpot Sales Software Certification
Bachelor of Business Administration, Angelo State University
Book a presentation
Need a speaker for an upcoming event or a webinar? Please complete the form, email, or call and I'll be happy to discuss how I can best help with your event..
EMAIL
TELEPHONE
(817) 330-4042